ABOUT US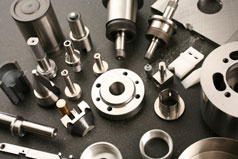 Since 1965 Oconee Machine & Tool has been a family owned business supplying the industrial market with precision tools, gages, and fixtures. Upon the passing of the founder of the company in 1996, OMT became a woman owned business.
We have 18 highly skilled and dedicated employees. We have received the Superior Performance and Continuous Dedication to Total Supplier Performance Award, and the Excellent Performance Award, from a major tier 1 automotive supplier on multiple occasions.
Oconee Machine & Tool strives to make customer service a top priority.
OMT is strategically located in a 12,000 sq ft building at the intersections of Highway 123 and Scenic Highway 11, near the I-85 corridor in Westminster, South Carolina.